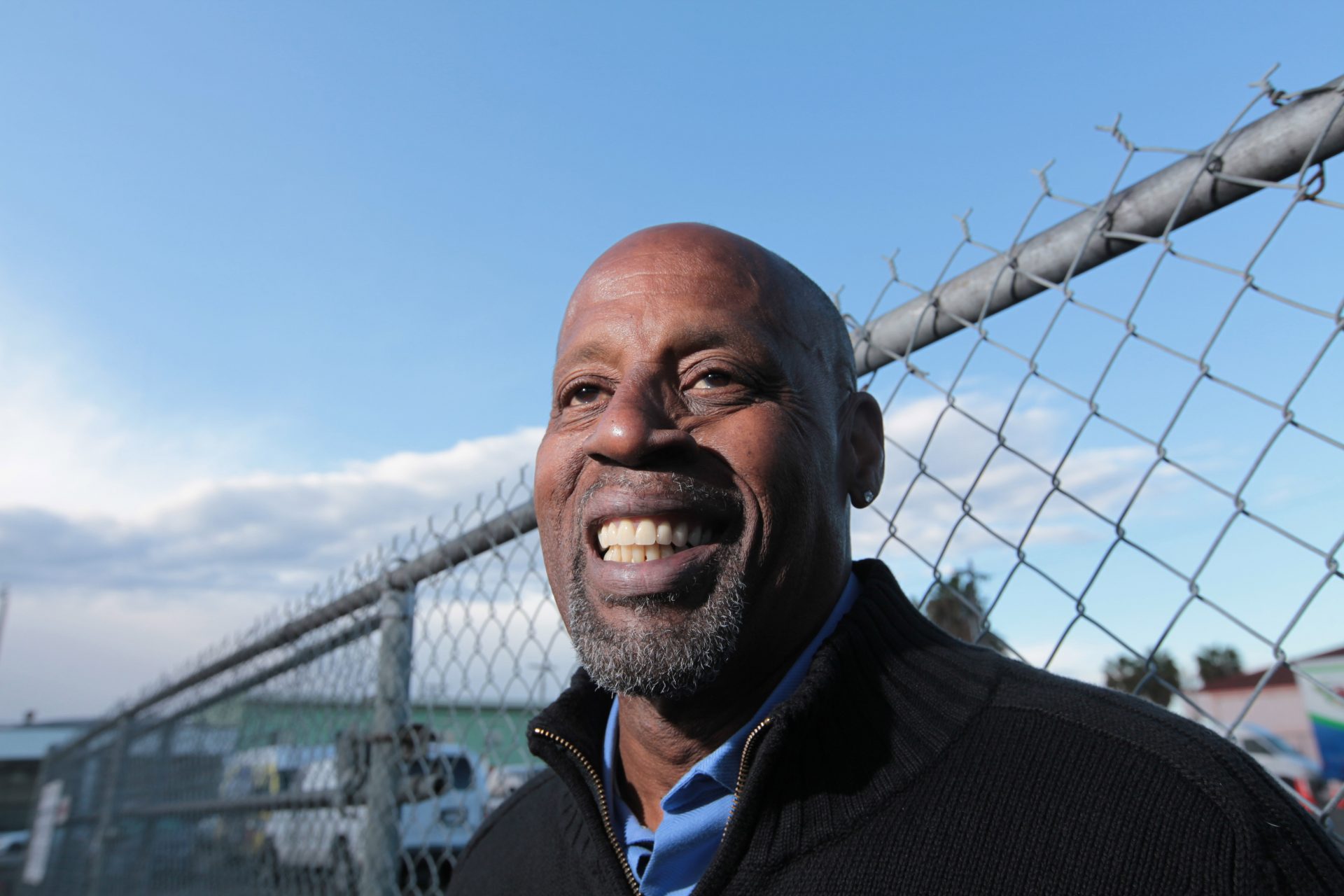 09 Nov

Thank you for bringing GREAT JOY to hurting people – You changed Martin's life!

Martin had a job he loved, a devoted wife and a grown son. But when he lost his job during the economic downturn several years ago, his world slowly started unraveling.

"I had always been a social drinker but I got depressed. I started drinking more heavily and my marriage suffered."

He divorced his wife, moved out of the house they shared and bounced around from place to place for many years.

"My drinking never got any better and I felt like I was letting God down."

He finally decided to come back to Long Beach to be closer to his family. "I wanted to get my life back on track and have some emotional support and stability."

The day he walked into Long Beach Rescue Mission, Martin's life completely transformed.

"I knew I needed a change in my life," he says, smiling. "This being a faith-based program afforded me the opportunity to recommit myself back to God."

Martin accepted Jesus as a teenager but had strayed away. When he came to the Mission, he found faith and peace for the first time in years.

"I wanted to enter the program to rebuild my relationship with God. I had been hiding from all the dirt I was doing out there… not thinking I was worthy."

Martin completed our year-long restoration program and now serves as a Resident Assistant, supporting other guests who come to the Mission. He's thankful for the guidance and continued classes that are helping him prepare to go back out into the world.

"The Mission has taken me from a person who had no hope to seeing nothing but hope, possibilities and opportunities. I believe God's hand is all over this place."

This year, Martin will be celebrating Christmas as a new creation, filled with the great joy of God's love. "When you feel like you're alone, just remember that God is with you."

To read the rest of this issue of Rescue Review, click here.
Help other people like Martin…
Martin's story of hope and healing is inspiring. Our long-term recovery programs exist to help other men and women find healing. Will you provide this help to others?
DONATE