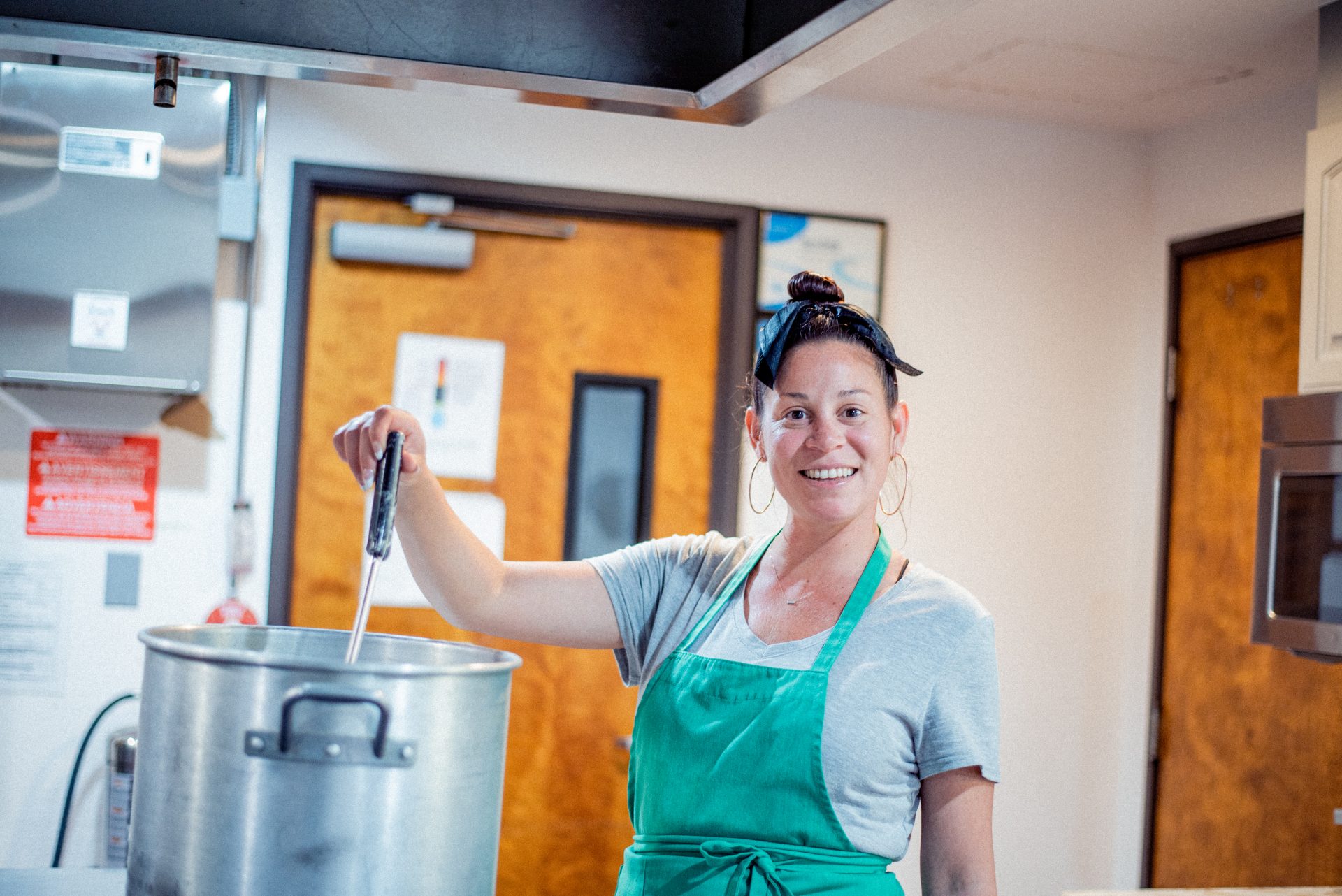 12 Sep

Valory is grateful & blessed this Thanksgiving because of your support

Valory grew up as "daddy's little girl," so her parents' divorce when she was just 8 years old was devastating.

"It left a void in my life… this loss of love," she says. "And because my mom was dealing with her sadness, I didn't get a lot of nurturing."

Struggling to process the grief on her own, as she grew older, Valory looked for ways to fill the emptiness in her heart.

"I ended up in a lot of abusive relationships with men… and because of the trauma and pain, I just drank, and drank and drank."

Eventually, Valory lost her job because of these challenges. She had no income and was running out of money. She feared becoming homeless if things didn't change.

"I prayed to God, 'Please help me… I can't do this anymore.'"

Valory came to Long Beach Rescue Mission and our Lydia House shelter for women. "My first night here, I slept like a baby… I finally felt safe."

Through Bible study and classes in our New Life Program, Valory has found the support she needed to begin processing the emotional pain from her past and seek healing.

"The friendships I've built here are helping me learn to trust people again," she says. "I have sisters here who I can share my fears, hopes and dreams with. Nobody judges you."

She has also experienced God's love filling the emptiness in her heart. "Now I know the truth – that I'm worthy and loved."

Valory's heart is overflowing with gratitude this Thanksgiving because YOUR loving support gave her the confidence to rebuild her life. "Before I came to the Mission, I was desperate, lonely, angry and confused… Now I'm filled with so much happiness. I've been given safety, acceptance and love."

To read the rest of this issue of Rescue Review, click here.
Help other people like Valory…
Valory's story of hope and healing is inspiring. Our long-term recovery programs exist to help other men and women find healing. Will you provide this help to others?
DONATE