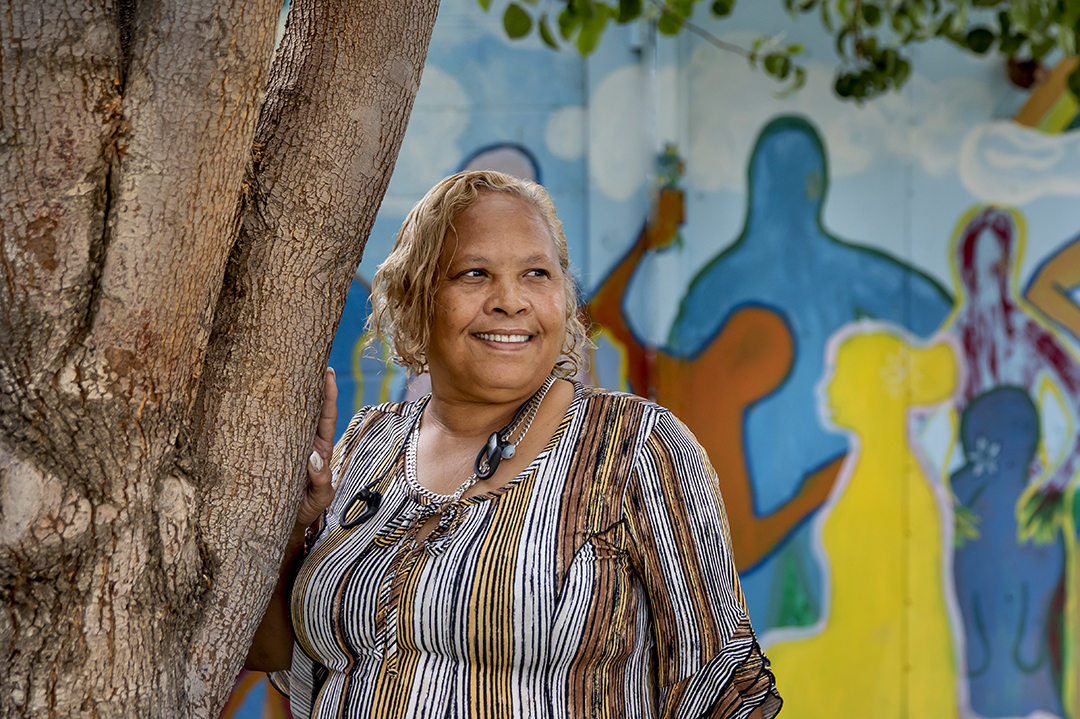 28 Feb

Teresa is celebrating new life this Easter! Thank you for touching her life with hope.
"I felt hopeless and ashamed…"
Until recently, Teresa never had a home where she felt safe.
Growing up, a family member molested her. Filled with shame and anger, Teresa kept the abuse a secret. "But my mom found out and sent me away," she says. "I felt like my mother abandoned me."
To numb the emotional pain and trauma, Teresa started using substances as a teen. For over 30 years, she depended on them to get by until her adult children intervened. "That started me on my journey… I couldn't live like this anymore."
For seven years, Teresa lived a sober life and was doing well until she shared an apartment with a roommate who drank a lot. "I felt my sobriety was in jeopardy," she says. "I refused to lose what God had given me."
With nowhere else to go, for about a year, Teresa lived in her car. Then she came to Long Beach Rescue Mission, where her life began to change.
"God gave me a roof over my head… a warm bed. It's a blessing."
Just as the weather was starting to turn cold, Teresa came to our Lydia House women's shelter. In addition to having her physical needs met, Teresa is grateful for the support she received here through counseling and Bible study. "It's helped me reconnect with God… and heal from some of my depression and anxiety, which I really needed."
Mission staff also showed Teresa how to save money and helped her apply for housing. Today, she has her own apartment!
In the future, Teresa wants to continue growing in her relationship with the Lord and find a way to volunteer to help others. "I just want to show people like me that there's hope."
Your generous support has filled Teresa's life with love, encouragement, and most of all, hope this Easter season. "Before I came to the Mission, I felt hopeless and ashamed… But they gave me tools to learn how to survive. Today, I feel truly blessed."
To read the rest of this issue of Rescue Review, click here.
Help other people like Teresa…
Teresa's story of hope and healing is inspiring. Our long-term recovery programs exist to help other men and women find healing. Will you provide this help to others?
DONATE