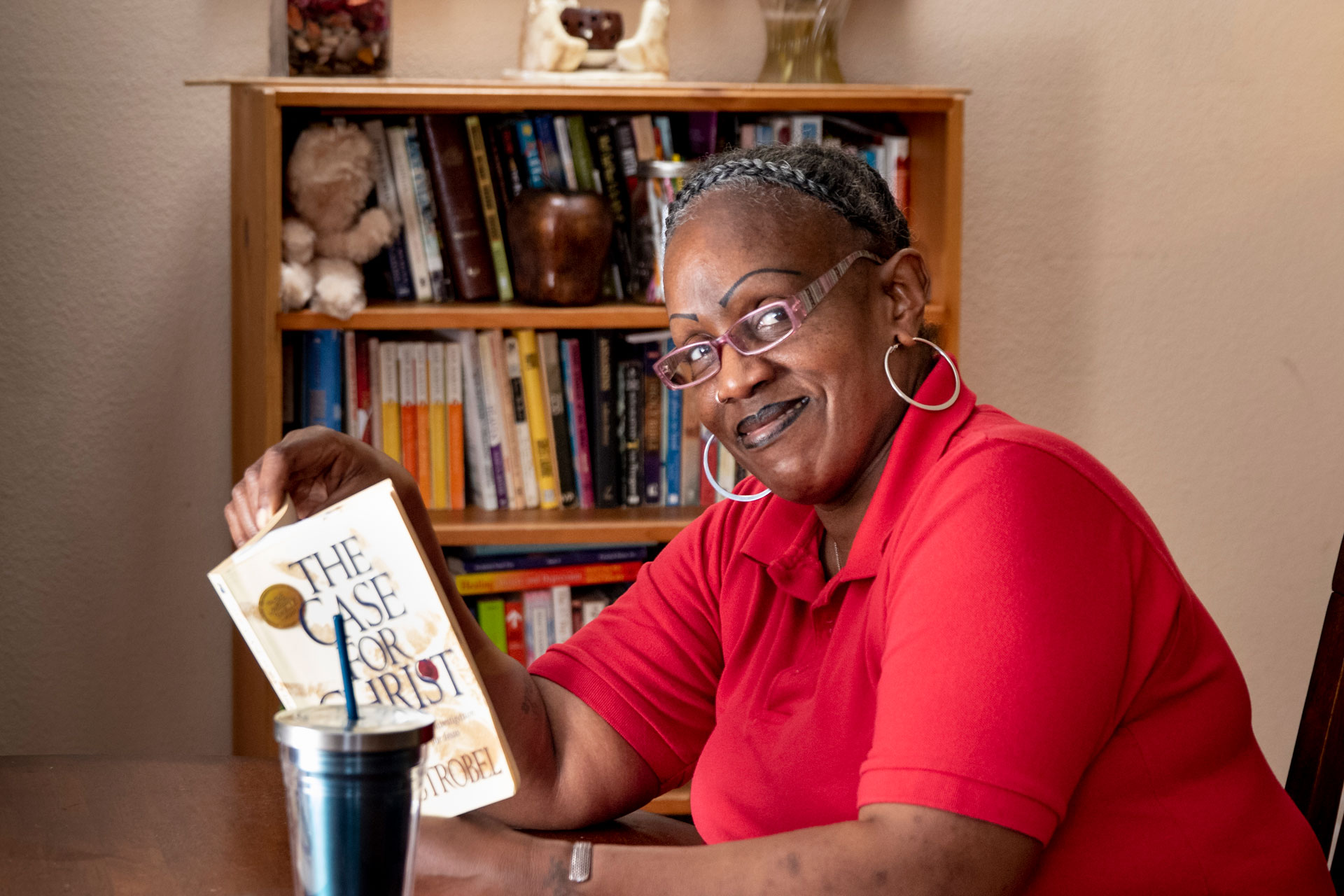 08 Sep

Bonnie's heart is filled with gratitude!

"Put your life in God's hands and He will take care of it."

Bonnie was proud of her life – she was independent and had a beautiful daughter and four grandkids. But she almost lost it all when she entered a relationship with a man who at first seemed so good for her.


"He started out so charming, but a year later I found out he was doing drugs. Once I gave in and started using with him, my life fell apart."

Bonnie endured years of abuse at his hands, and drugs and alcohol helped numb the pain of his rejection. "My self-esteem really dropped just being with him. I wanted to get help, but I couldn't get out of that downward spiral. I felt trapped."

After losing her job, car and home, Bonnie finally had enough. She heard about Lydia House from someone who had been through the program and decided to try it.

The day she walked into Long Beach Rescue Mission, everything changed for Bonnie.

"I was hoping to find sobriety, help and peace of mind," she says, smiling. "My strength was renewed, and now my spirit is awesome. God is wonderful."

Through Christ-centered counseling and classes, Bonnie's self-esteem grew. As she restored her relationship with the Lord, she rededicated her life and was baptized for the first time. Now, she's grateful to be closer than ever to God.

"I just pray all day long – from the time I get up till I go to bed. I thank God for everything."

Her daughter is thrilled with the changes she sees in her mom and how their relationship is being rebuilt. Bonnie is also working to complete her GED and learning computer skills so she can find work after leaving the Mission.

"I'm giving it to God and praying to find a nice job. To be an advocate and help other addicts, because I am a prime example of what not to do."

This Thanksgiving season – and all through the year – your kind generosity fills hearts with hope and gratitude… and transforms lives through God's love!

"I asked God what is my purpose in life and this is it… to volunteer or work here at the Mission. My life is in Jesus' hands."

To read the rest of this issue of Rescue Review, click here.
Help other people like Bonnie…
Bonnie's story of hope and healing is inspiring. Our long-term recovery programs exist to help other men and women find healing. Will you provide this help to others?
DONATE