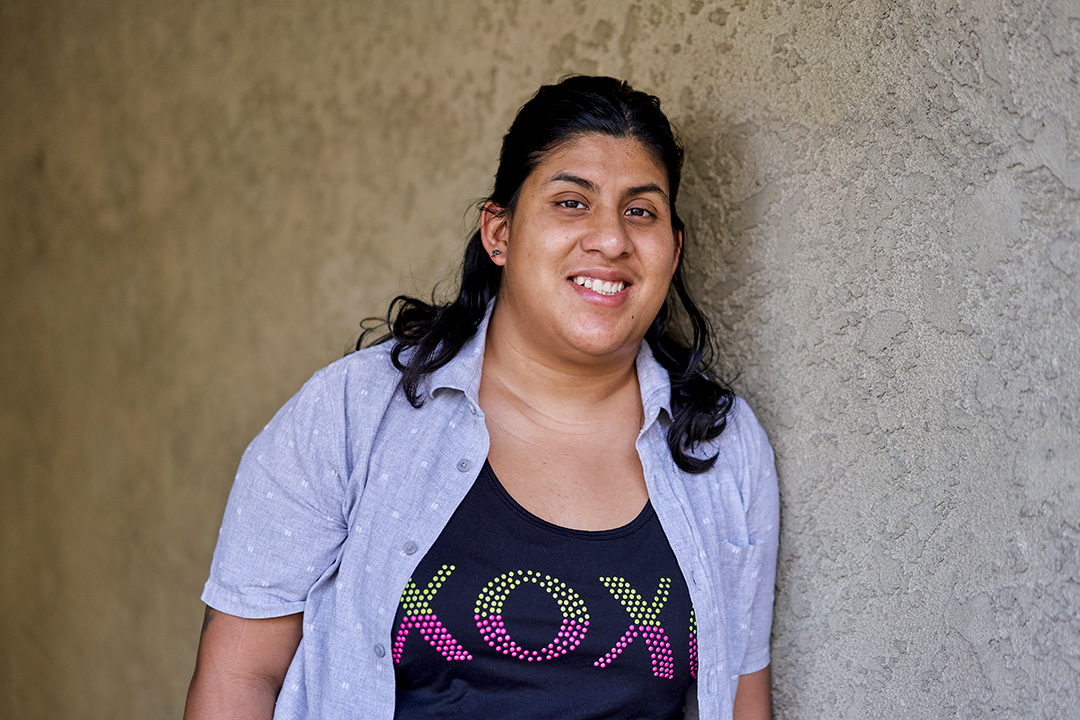 10 Aug

Medarda wants to share how your support changed her life!
A Heart of Thanksgiving
Medarda wants to share how your support changed her life!
It's difficult for Medarda to be around her family. Years of abuse by her father left her traumatized and emotionally detached. She and her siblings went into foster care for a time, but when they returned to their parents, the abuse continued. It wasn't until her mom caught her father in the act that she decided to pack up the kids and leave. Yet, her father still stayed involved in the family.
"I was young and didn't know how to deal with it all, so I submerged myself into drugs to forget what happened. Eventually, I become homeless."
At a particularly low time in her struggles with addiction, Medarda tried to end her life by running into incoming traffic. Fortunately, she was unsuccessful – and the incident became the turning point she needed. She was taken to the hospital, where she gained clarity that she needed help.
"I started looking for a rehab program, but while I was searching, I heard that the Mission served meals. I came here to get something to eat and mentioned I was looking for recovery. That's when they told me about Lydia House."
"They gave me a blanket and a bed, and I was finally able to breathe."
Medarda was accepted into our New Life Program, where she began to grow and heal through education and spiritual guidance. She'd struggled with trusting people in the past, but in our safe environment, her emotional walls soon came down. She also opened her heart to the Lord.
"The biggest difference was being around people who love God. I saw examples of faith and how God was working in their lives," she says. "Before coming to the Mission, I was empty. Now I have a future. I'll continue trusting God."
Medarda is filled with thanksgiving for God's redeeming love in her life – and your incredible generosity and support! "There are a lot of people like me with nowhere to go who still have hope they will make something out of their life. They just need another shot… and the Mission can give it to them."
To read the rest of this issue of Rescue Review, click here.
Help other people like Medarda…
Medarda's story of hope and healing is inspiring. Our long-term recovery programs exist to help other men and women find healing. Will you provide this help to others?
DONATE