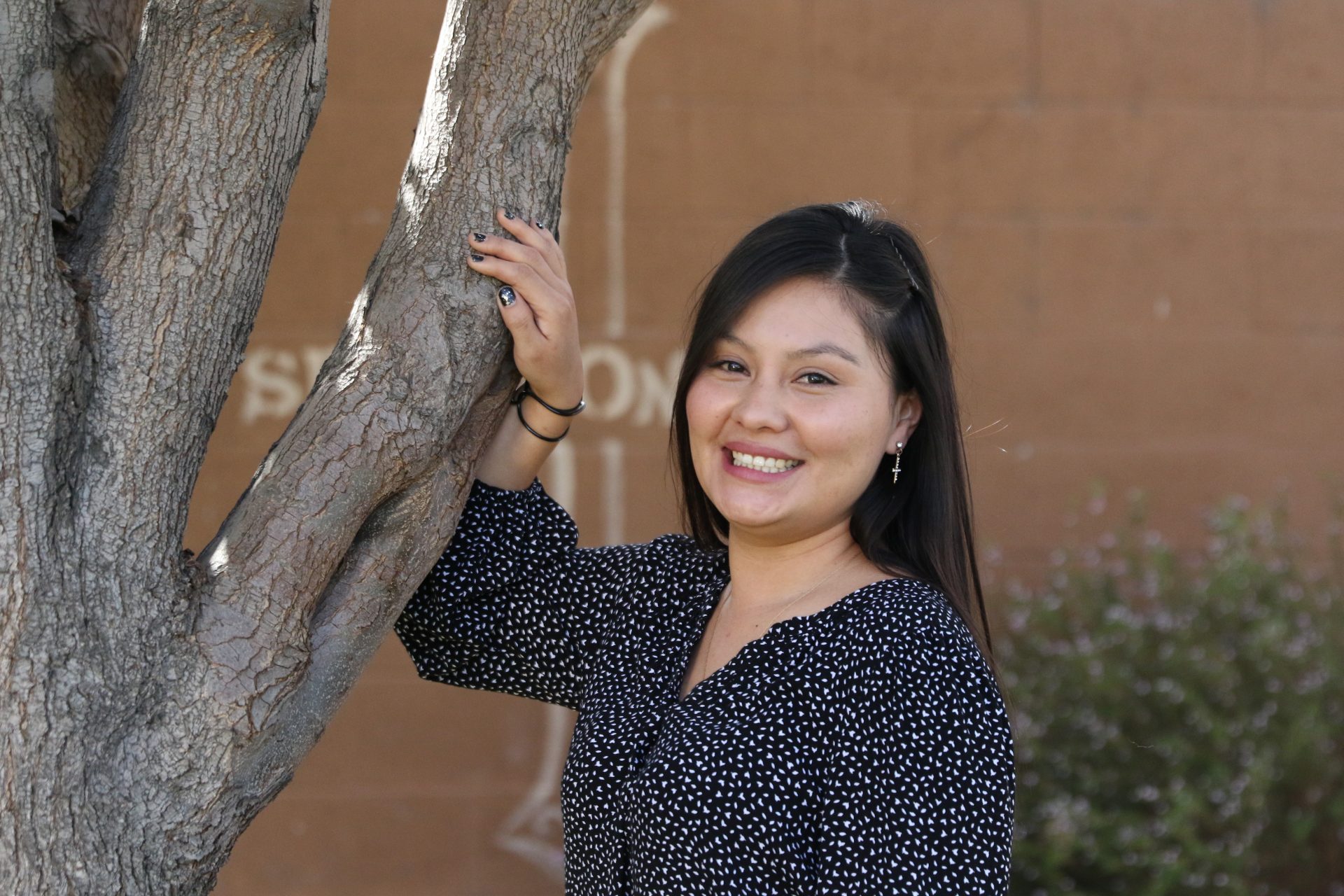 14 Sep

Grateful through it all: Lizbeth is especially thankful for YOU!
"I was lost."
Lizbeth was trapped in a toxic and abusive relationship with the father of her child. "My life was chaotic and unmanageable," she says.
As a result of her poor choices and destructive habits, she'd burned bridges with close friends and family. So when the couple struggled to provide life essentials for themselves and their young daughter, she had no support or safety net.
"It was a very, very dark and lonely place for me and my child," she says.
Then she found a light where she least expected it.
While walking her little girl home from school, she often stopped by our Long Beach Rescue Mission Thrift Store. As our staff learned of their painful situation, they told her about our Lydia House.
"I felt very insignificant and incompetent to parent and to provide for my child."
"I wanted to find a safe refuge where I could sleep in peace with my daughter… be loved and cared for… and find stability and healing," she says. They found all that and more in our care.
Through counseling, training and education, we're helping Lizbeth overcome her challenges and become a stable mother for her daughter. Most important, she is building a relationship with the Lord, something she realizes had been missing in her life. "I understand now I'm a child of God and not who the world tells me I am."
Lizbeth's daughter is healing too: "She feels secure from the structure and the promise she'll always have food and a bed."
Today, Lizbeth is embracing the Lord's guidance as she returns to school and prepares for her future. "I want to have a very normal life: to work, volunteer and provide for my child and do it with joy."
As Lizbeth celebrates this Thanksgiving, she feels incredibly thankful for your compassion and support – and how it's given her a fresh start. "I'm no longer living my life for myself, but for the Lord. I want to continue growing closer to Him."
To read the rest of this issue of Rescue Review, click here.
Help other people like Lizbeth…
Lizbeth's story of hope and healing is inspiring. Our long-term recovery programs exist to help other men and women find healing. Will you provide this help to others?
DONATE