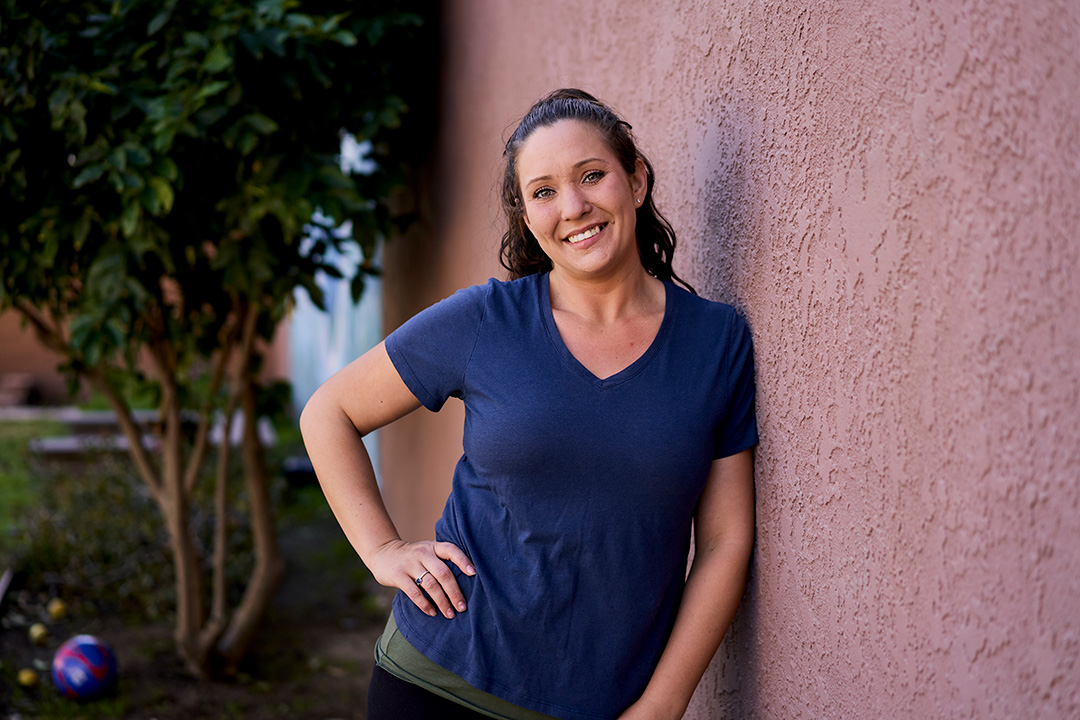 16 Oct

Amanda has HOPE this Christmas!
Thanks to you…
Amanda has HOPE this Christmas!
As a teenager, Amanda was in a car wreck that nearly killed her. While recovering, she was prescribed painkillers, not knowing this would set her on a difficult path for years to come. "I didn't really know what it was to be addicted to something."
Addiction haunted her relationships. Her daughter's father brought drugs into the house, and when confronted, became violent. "He cocked his whole body back and hit me… I was holding our 10-month-old daughter."
She fled that situation, but her next partner was also an addict and would lure her into using with him. They had a son together, so she stayed with him even as her addiction worsened. "I wanted to be a good role model for my children, but I was in denial."
Wanting a fresh start, Amanda moved to California with her children. "We needed structure, stability… I wanted my own apartment." But she wound up experiencing homelessness and eventually lost custody of her children.
At her lowest moment, she prayed "God, please guide me… help me find a place to go." God answered her prayer and brought her to Lydia House.
"I was in fight-or-flight mode… I just wanted a better life for my children."
From the moment she arrived, Amanda knew she had found a place to heal. "It was amazing, I was welcomed with open arms and a meal. Everyone was so encouraging."
Being in the Women's New Life Program, participating in Bible studies and life skills classes, and working jobs at the Mission has helped her build a new foundation. "I'm getting the tools to better my life for the future and becoming closer to God."
Amanda has hope this Christmas – and she wants to thank YOU for supporting her journey toward a new life. "I'm working with the department of rehabilitation to obtain housing and be reunited with my children. I have so much faith in God, and I'm so thankful to the Mission… they've given me a new chance at life."
To read the rest of this issue of Rescue Review, click here.
Help other people like Amanda…
Amanda's story of hope and healing is inspiring. Our long-term recovery programs exist to help other men and women find healing. Will you provide this help to others?
DONATE