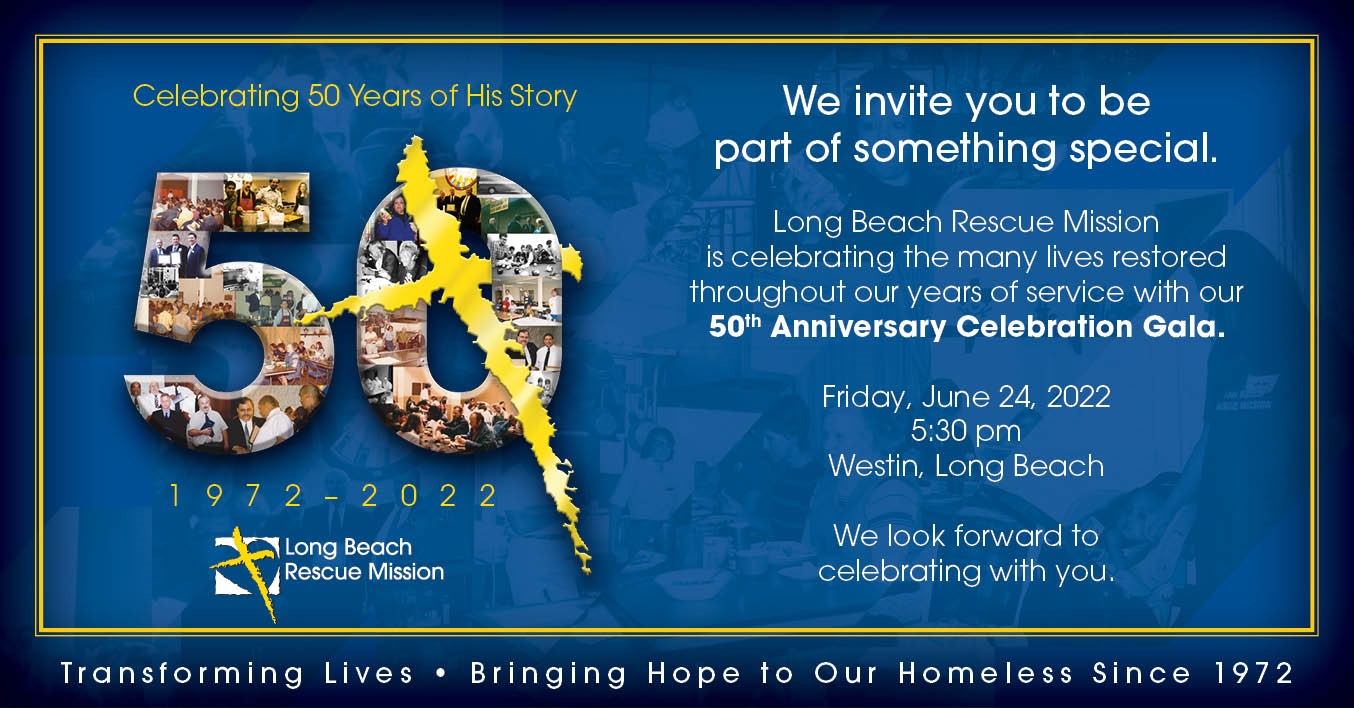 19 Apr

2022 Spring Gala Celebrating 50 Years of Lives Transformed
2022 SPRING GALA
50 YEARS OF LIVES TRANSFORMED
Celebrate the many lives that have been restored over the years at our 50th Anniversary Celebration Gala! 
It is only thanks to the incredible dedication, prayers and financial support of friends that Long Beach Rescue Mission has been able to serve our community for 50 years.
Join us on this special evening as we come together to hear success stories YOU helped make possible and celebrate our history, our journey to where we are today and our vision for the future! The event will include a reception, dinner, silent and live auctions, and great music and entertainment. Special guest Edward Graham, Vice President of Operations for Samaritan's Purse, will share an inspiring message, and award-winning Christian musician Dennis Agajanian, known for "spreading the Good News of Jesus Christ through music," will perform.
For 50 years, Long Beach Rescue Mission has been a light to our community. More than just shelter and meals, we offer life-changing programs transforming the mind, body and spirit through case management, Biblical studies, counseling and life-skills training – preparing our clients for new life.
We hope to see you at our 50th Anniversary Celebration Gala on June 24. To sign up or learn more about the event, please visit https://secure.fundeasy.com/ministrysync/event/home.php?e=19563. Thank you for your friendship, and may God bless you!